Losing interior pass rusher Mike Wright a big blow to Patriots
Tough news out of Foxboro today with Mike Wright being put on IR for a second straight season due to lingering effects of a concussion. I've been preaching for a while now that Wright was possibly the number one injured Patriot that they most needed back for his interior pass rush skills.
Many Patriots fans are always clamoring for a "pass rusher" thinking only outside linebackers are real pass rushers. The reality is that Mike Wright was arguably the best pass rusher on the Pats, he just did it from the interior of the line.
You can have elite outside pass rushers but if the quarterback is able to step up into the pocket it won't matter. That push up the middle is vital and there is not a Patriot currently on the roster able to get up field with quickness and power required to do so.
The Patriots now must face a second straight season without their top two interior rushers in Wright and Myron Pryor. This will put more pressure on Vince Wilfork to play more downs, and also put a spotlight on Albert Haynesworth to start picking up some of the slack so Wilfork doesn't get burned out.
There's no way to sugarcoat this one, it's going to hurt in the place the Pats already hurt the most. Even if Wright comes back (and who knows if he even should at this point) the Patriots will have to address this area in the 2012 off-season. Neither he nor Pryor can be counted on to stay healthy for an entire season.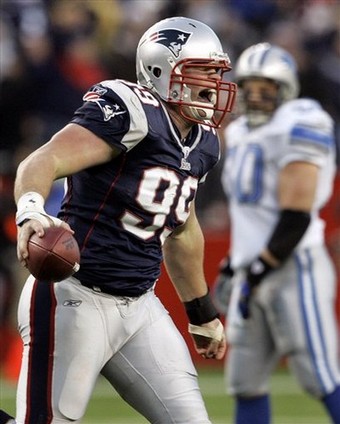 theywantedsomethingreal likes this
victor2k likes this
patspropaganda posted this